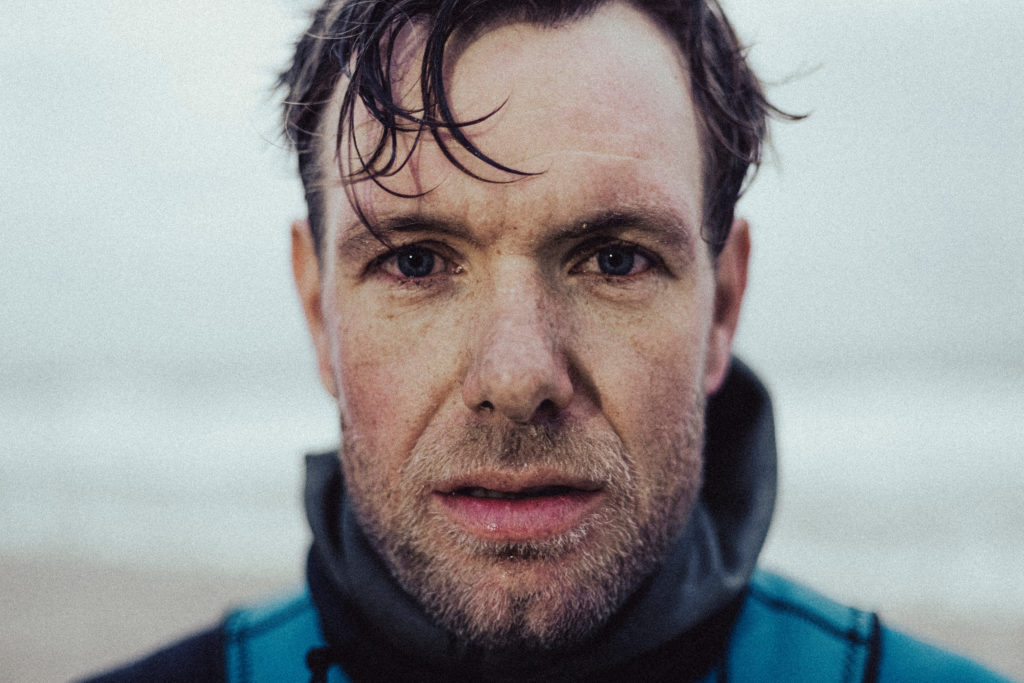 Actual & Upcoming Exhibitions:
Voice Kassel | Wilhlmsstrasse 4a, Kassel
WELLNESS-OST | 24.08. – 21.09.2023 | Hallenbad Ost Leipziger Str. 99, 34123 Kassel
"Kühlwasser" | 23.09.2023 | Gut Rockel Rosendahl bei Münster | Anmeldung
---
About
Born in Kassel, Germany, far away from the sea, constant winds and all waves, my way back into art came in 2012 after sketching, painting and absorbing everything related to surfing in my youth. I started again to wear my own expression of my love for windsurfing, water and the mostly rugged weather on our coastlines. My pictures reflect the emotional connection to the places and moments that accompanies me through my life in this context.
The application of paint, mostly clear and flowing, but also blown with depth, makes the associated images in my head come alive. The path from the first idea to the finished image goes through optimization of individual image details to failure and reinvention. The structure lying in the background forms the foundation, which carries a balanced, lively color composition. I am constantly experimenting with materials from surfing in order to give new space to its effect.
With the mostly large-format pictures, I want to cast a spell over the viewer for a minute, to detach him from his surroundings in this moment and let him getting touched by the elements in all their facets.
---
Art Works
If you are interested in my art work feel free to contact me for catalog, availability and further informations.